Hindi action movies are about intricately-choreographed action set pieces, the fight between good and evil, and a nefarious antagonist who wants to achieve his/her diabolical agenda with the help of a series of evil deeds. These plot devices, by themselves, usually make for engaging popcorn entertainers. But there are some filmmakers who use these very same tropes in their projects and add a garnish of style and panache to them. The end result? An action film that stands the test of time and has a high rewatch value. This article is about five such films that you must watch at least once if you haven't already. Even if you have seen them, these films certainly deserve a rewatch. Read on for more.
The Hero: Love Story Of A Spy
This Anil Sharma directorial, which stars Sunny Deol as the lead, is a story about an Indian spy who is on a quest to find the missing love of his life. Simultaneously, the previously-mentioned spy is also determined to bring the people responsible for the disappearance to justice. This movie was released in 2003, but in terms of its execution, the film was certainly way ahead of its time. For a major portion of this film, the backdrop is the scenic locations of Kullu, Manali, Canada, and Switzerland. In addition to the same, the movie also sees its lead spy disguising himself as a nuclear scientist from Pakistan who has an impeccable sense of fashion, much like the other characters in the movie. This movie can be streamed on YouTube for a fee.
Dhoom 2 (2006)
This film is about a smart and tech savvy thief of high-value artifacts and jewels who is being pursued by Mumbai's finest policemen across India and Rio De Janeiro. The very first scene of the film, which sees the film's antagonist, Aryan (Hrithik Roshan), disguising as the queen of England to steal the actual queen's crown, sets the tone of the film. From this point on, the film only grows from strength to strength in terms of stylized action scenes and the creativity deployed for the heist sequences of the presentation. That is all to say that this movie is worth experiencing at least once. Dhoom 2 can be streamed on Amazon Prime Video.
Don (2006)
This Shah Rukh Khan-starrer, which is a Farhan Akhtar directorial, is a remake of the classic film of the same name that stars Amitabh Bachchan as the titular character, Don. Even though the plot points of both films are nearly identical, the thing that makes the remake a movie worth your time is the stylish recreation of the story by Farhan Akhtar. Every scene of the film, right from the sequence that sees Don returning to his base to the plot twist that the original Don is known for, is imbued with an exotic and delectable favour by Farhan Akhtar. This movie can be streamed on Netflix as well as Amazon Prime Video.
Bang Bang! (2014)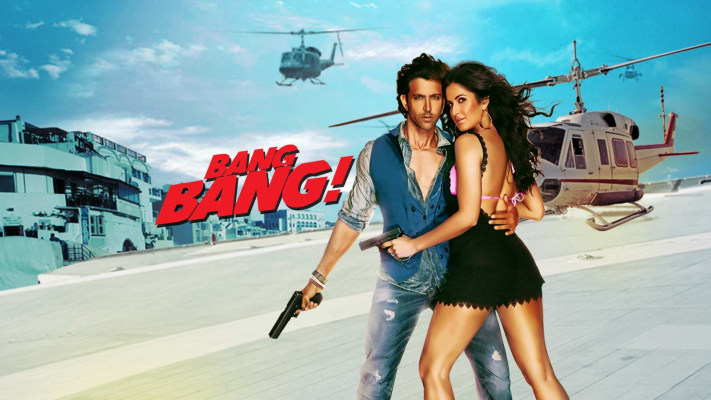 This 2014 film, starring Hrithik Roshan and Katrina Kaif, is the official Hindi remake of Tom Cruise and Cameron Diaz's actioner, Knight and Day. This actioner, which is one of the earlier directorial projects of War and Pathaan director Siddharth Anand, ended up raising the bar for chase sequences and heroic moments. For example, one of the scenes in Bang Bang! sees Hrithik Roshan's character gush out of a body of water and rise several feet above it while shooting a bunch of ill-hearted individuals. One of its chase sequences, on the other hand, sees an F1 car in pursuit of the lead couple. These are only two of the several ways in which Bang Bang! has shown what an action thriller can be. If you would like to see the whole feature presentation, you can stream it on Disney+ Hotstar.
Race (2008)
This Abbas-Mustan film is a tale about jealousy amongst family members, sacrifice, the consequences of double crossing the wrong person, and the importance of having a winning attitude. These themes, which have been used time and again by makers of Hindi action movies, are presented to the audience members in the form of a film that has high-stakes betting, jaw-dropping explosion sequences, and a high-octane race scene between two brothers that concludes in the most unexpected way. This movie can be streamed on YouTube for a fee.