The world of online gaming has evolved rapidly over the past decades. Since the early days of online gaming, technology has advanced, enabling more creativity and providing more opportunities for gamers to explore and play games at an online casino.
This allows developers and game designers to create immersive, larger-scale online games that have recently become incredibly popular. With the rise of cloud-based gaming, social networks, realistic artwork, and other technological advancements, the future of online gaming look very promising.
As technology continues to improve, new opportunities for developers to implement innovative features and mechanics into their games are boundless.
Here is a guide to online gaming predictions that include the advancements made in the gaming industry and potential future opportunities.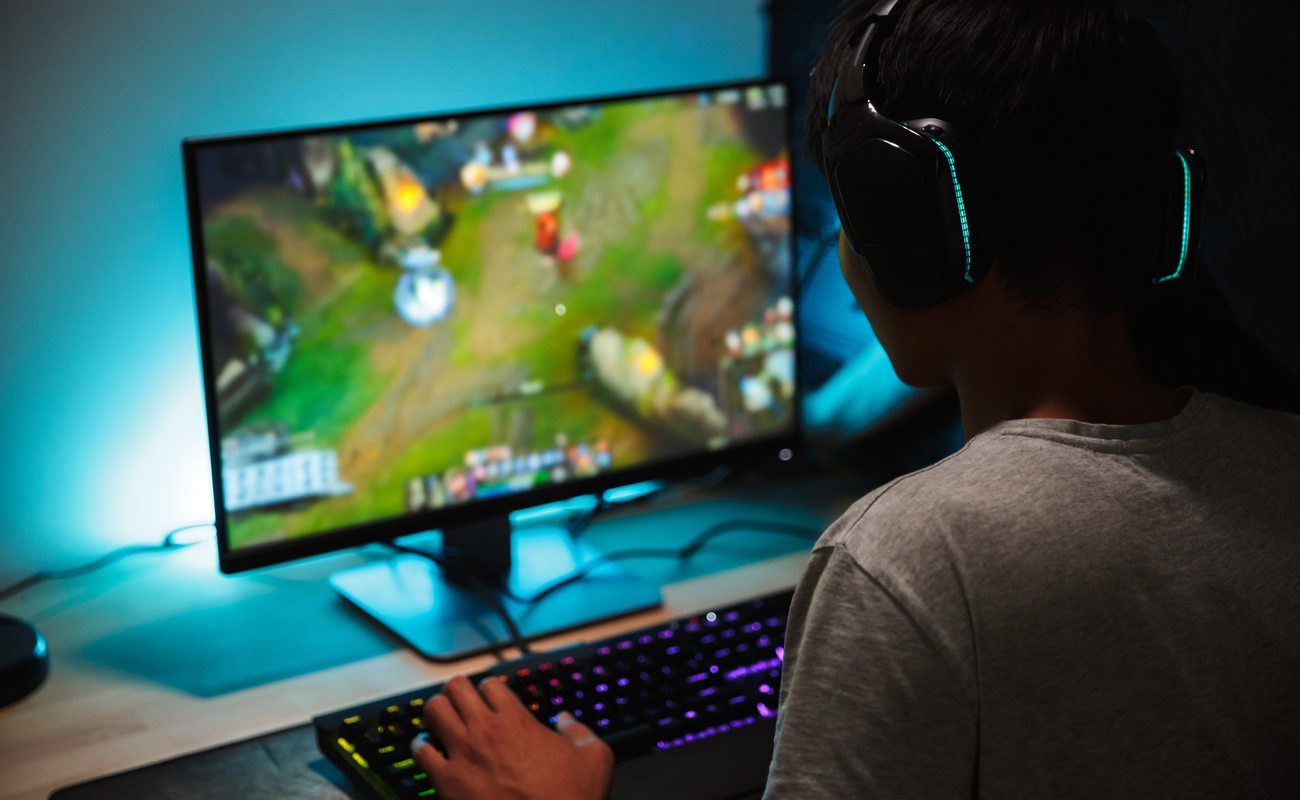 Advancements in Realism
The online gaming industry has crossed a long road regarding graphics and realism. Over the years, pictures have become increasingly more detailed and realistic.
Platforms such as the Xbox, Playstation, and PC have pushed the boundaries of realistic games. With each console generation, games are becoming more and more real. With the recent introduction of virtual reality, game developers have even incorporated this technology into their games to make them more immersive.
With next-gen consoles and constantly evolving technology, it is safe to assume that games will become even more immersive and realistic in the future.
Game Modifications
Among the benefits of gaming is the ability to modify the game to suit the user's preference. Game developers have included various customization options and settings to give users more control over the gameplay.
For example, depending on the game, the user can control the difficulty, the game's speed, graphics, and characters. This will only improve and expand, allowing users to customize their gaming experience further.
Modding, a term used to describe the editing of a game, has also become increasingly popular in the gaming industry. With modding, gamers can add new features, mechanics, and even small-scale stories to the game.
Modders have created amazing transformations, such as making Skyrim look photorealistic or custom maps and characters for Fallout 4. As game technology evolves, game modifications' scope should expand.
Social Gaming
Social gaming has become increasingly popular since the introduction of smartphones. With apps such as Words with Friends, Brawl Stars, and Minecraft, people can connect with their friends online and play various multiplayer games together.
Games such as these have paved the way for more intra-game networking. Games such as Final Fantasy XIV, The Division, and Overwatch have implemented large-scale features, allowing groups of gamers to communicate and play together in real time.
Technology in social gaming has advanced rapidly, and this trend will continue in the future as gamers are looking for more communication and collaboration between players.
Cloud-Based Gaming
Cloud-based gaming has been around since the late 2000s and has recently gained more and more attention. Cloud computing can store games on remote servers, allowing gamers to access the games online rather than downloading them onto the device.
This allows gamers to play fewer versions of the game, eliminates the need to update the game, and grants access to a more extensive library of games that can get accessed anytime.
With the introduction of game streaming services such as PlayStation Now and Xbox All Access, cloud-based gaming is becoming more common and reliable. As more advancements get made in cloud gaming, more opportunities will inevitably present themselves in the industry.
Developers Creating Content
Game developers are no longer simply releasing games but also creating content for the games. Many developers, such as Mojang and Bungie, have created entire worlds and stories for their games. These developers have made their games more expansive, even though the main gameplay remains the same.
Developers can keep the games going for extended periods by constantly releasing updates, content, and new stories. This gives gamers a reason to stay engaged with the game and invests them in the characters and storylines.
As game developers continue to emphasize storytelling and expand their universes, immersive and expansive games will become more common in the industry.
Verdict
The future of online gaming looks incredibly promising as technology continues to improve and expand and new gaming opportunities emerge on the horizon. Advances such as realistic artwork and cloud-based gaming have already made their mark on the industry and will continue evolving.
Furthermore, developers and game designers have also impacted the industry, creating engaging content and stories to keep gamers invested in the game. With these advancements, online gaming will continue expanding and becoming even more popular.