So, you've done what your parents, grandparents, and friends—and possibly yours, too—expected of you. You went to college, picked a sensible major, graduated, and then began the harrowing search for entry-level graduate jobs in your field. A few years in, you're feeling stuck—maybe you're not quite as good at that particular job as you thought you were, perhaps you just don't enjoy it, or maybe there aren't as many opportunities in your field as there were when you started college, because some industries move exceptionally quickly. Don't despair, though: you still have time to change careers! Here are a few tips on how to go about it.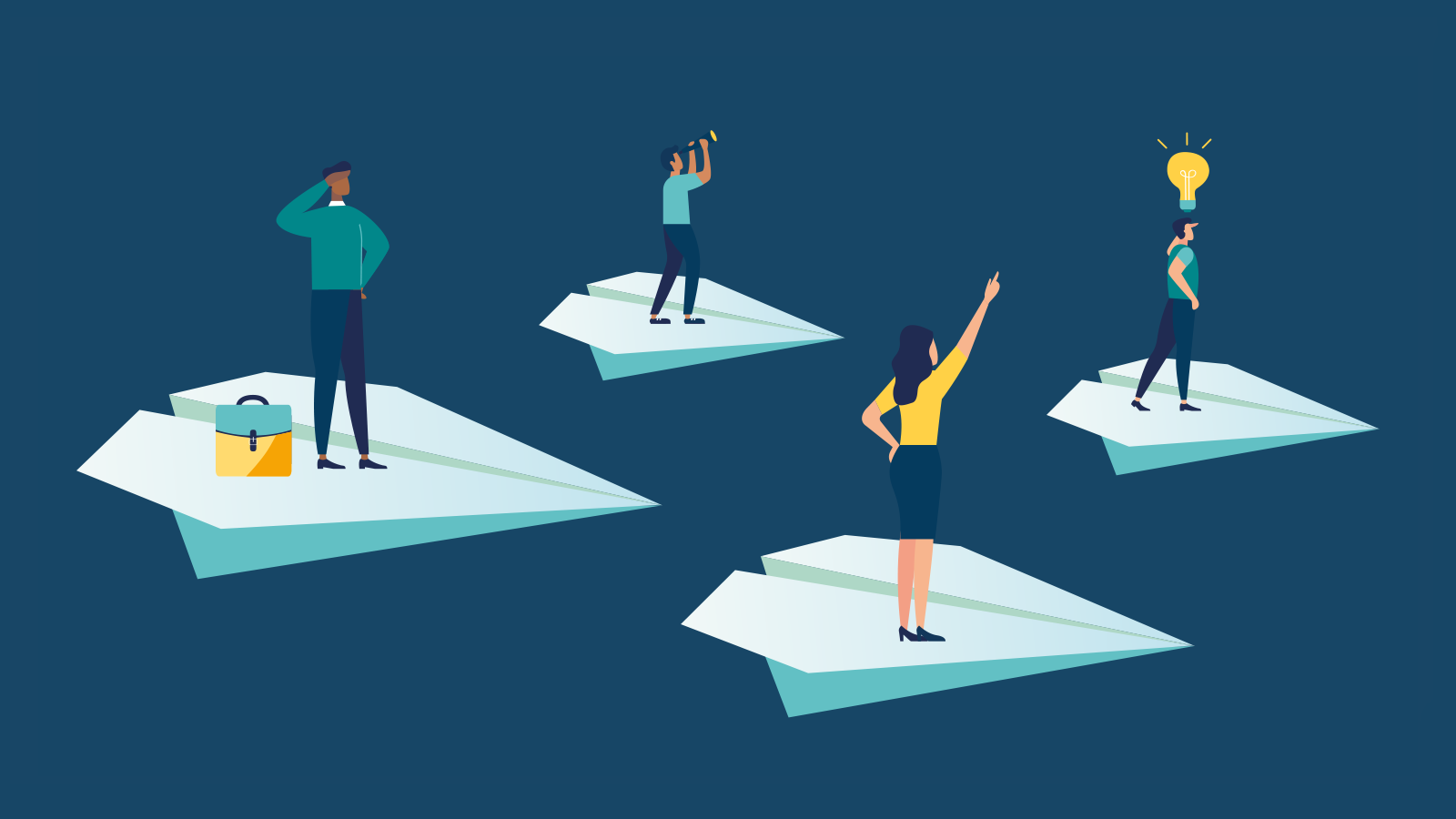 Make a list of your transferable skills.
There's a reason why 'transferable skills' has become a buzzword in recruitment circles: these skills are vitally important, and if you are not aware of what your transferable skills are—and how to market yourself through them to potential employers—your chances of landing a new job in a different field will decrease significantly.
What are transferable skills, anyway? Transferable skills are skills you can transfer from one job to another. Some examples of transferable skills include analyzing data, having an outstanding level of written English, knowing how to conduct research, or being good at managing your own time.
Identifying your transferable skills is easy for some people, but it can take some work for those who tend to downplay their own achievements. An excellent first step is to simply write down a description of your current and past job roles and what they entailed, such as "IT support advisor: communicating with customers, solving technical problems, managing my own hours". Remember to also include skills you developed before you had a full-time job, whether you acquired them in part-time jobs, as part of your college education, in extra-curricular roles, or you're in your personal life. You can then categorize these skills and browse current job openings to learn how to phrase things in your CV and interviews in a way that employers will find desirable. As employment consultant Mac Prichard says, "Remember, switching careers is never about starting from scratch. You've likely got a wealth of skills that you'd rely on to perform well in your new industry—it's just a matter of figuring out what they are and conveying them accurately to prospective employers."
Keep education in mind.
Your dream career might be more accessible than you think! As a college graduate who wants to change jobs, you might regret not choosing a different major or even a different minor. If you have your heart set on a career that requires a degree in a specific subject, you might feel torn between wanting that kind of job and dreading spending another four years gaining another bachelor's degree. Keep in mind, however, that many professions will allow college graduates to complete 'top-up' courses to earn a second degree—this accelerated nursing program, for instance, enable non-nursing graduates to gain a Bachelor of Science in Nursing in just one year.
It's worth keeping in mind that many sectors will accept graduates of any discipline, especially if you have done some learning on your own to become familiar with the software usually used in that field or with the issues facing the sector. The burgeoning field of data analytics is an excellent example of this: even though there are degrees in data analysis and data science, it is also possible to learn how to do these jobs through short, flexible boot camps. Another excellent example of an accessible career to change into are those fields where recruitment is based on a portfolio of work, such as graphic design. Creating a portfolio often entails doing some unpaid work initially, but you might be able to do that while you are still working at your old job and then switch to the new field once you have a good enough portfolio to get hired.
Don't forget to think back through every course you ever took in college and even high school on education. Remember which classes you enjoyed the most and what you were good at. It may well be the case that, with a bit of brushing up, that education will be enough for you to talk your way into a new job in that field, significantly if you can demonstrate that you have some awareness of the issues facing that sector. An excellent way to achieve this is to read industry-related magazines, websites, and social media accounts, such as Publishers' Weekly for the book publishing industry; if you're lucky, your local library may even have a subscription to relevant publications, either in paper format or as an electronic version.
Broaden your horizons
One of the many challenges that a fast-moving, rapidly changing economy poses to the workforce is that there are so many jobs out there whose existence most people are not even aware of. When you were applying to colleges or choosing your major, you may have been influenced by your parents, your teachers, or even your grandparents into choosing what they considered to be a 'sensible' field—which usually meant a long-established profession that they would have been familiar with, such as medicine or law. For instance, millennials up and down the country were told a decade ago that a degree in Creative Writing would be useless; now, they are finding that there are plenty of jobs available for content writers and copywriters, especially in the advertising field, which requires—you've guessed it!—excellent writing skills.
The lesson to be learned from all this is that there may be jobs out there that you would enjoy and be great at but which you simply don't know to exist—and if you don't know they exist, how can you find and apply for them? You could browse all openings in your area—plus all remote ones—but this would probably be too time-consuming. A better bet would be to visit your local American Job Center and ask to see a career counselor, who will ask you about your existing skills, interest, and employment history and will then suggest possible career paths for you. As a professional employment consultant, your counselor will have up-to-date knowledge of the job market and will be able to point you in the direction of suitable jobs you might not have thought of yourself.
As you think about possible career moves, keep in mind that you may be able to make a 'lateral' move into a different role within the same sector—or, indeed, into a similar position within another industry. An example of the first scenario would be an attorney who is fed up with being at the beck and call of their superiors and becomes a freelance legal consultant, working with small and medium-sized businesses who cannot afford permanent in-house counsel or giving more giant corporations and law firms extra help on specific projects. An example of moving into a similar role within a different sector would be a counselor who has been working primarily with adults in hospitals but now realizes that their passion lies more in helping children and young people thrive and becomes a school counselor—still doing the job of counseling people, but within the broader field of education rather than healthcare.
Think about who you know
It's a sad truth that having social capital can go a very long way in making it easier for you to secure a new job. For instance, you may have realized that your true passion lies in cooking complicated meals. If your sister-in-law just happens to own a gourmet restaurant, you could ask her if she will let you work in the kitchen so you can pick up the required skills to advance in the hospitality industry. Don't use your connections to leverage a higher position immediately to keep things as fair as possible. Always ask to start at the bottom of the chain—following the restaurant kitchen example, this might mean beginning as a kitchen porter or even as a pot washer. You will learn everything you need this way, and you will feel good about yourself by not having smooth-talked your way into an undeserved management role.
In conclusion …
Switching careers is never an easy, effortless process, but it can be gratifying and be the best decision you have ever made. Remember that you probably have much more knowledge and ability than you think. Remember that there are professionals out there—both down the street and in the virtual world—whose job is to help you figure out your next career move. So, go ahead and take the plunge—it might feel scary, but it will almost certainly be worth it!